About Us
What we do
Angel Flight™ Southeast, Inc. is a non-profit volunteer pilot organization involved in "public benefit flying." We provide a variety of services to the community, but mostly we arrange free air transportation by private aircraft to distant medical facilities when commercial service is not available, impractical or simply not affordable.
Who we serve
Angel Flight™ Southeast serves the state of Florida. We are a member of Air Charity Network™, an association of charitable aviation organizations comprised of more than 7,000 pilots who flew more than 22,000 missions for 35,000 passengers nationwide in 2006. For contact information and resources outside of Florida, please contact Air Charity Network™.
Have more questions? Visit our FAQ page.
News Flash! Angel Flight™ Southeast has won the seal of approval from Independent Charities of America. This prestigious national organization recognizes AFSE™ as a good steward of the funds it generates from the public. Thank you I.C.A. for your important endorsement!
Below are some awards and letters of congratulation we have received. You may look at the pictures or letters in more detail by clicking on the item you wish to view.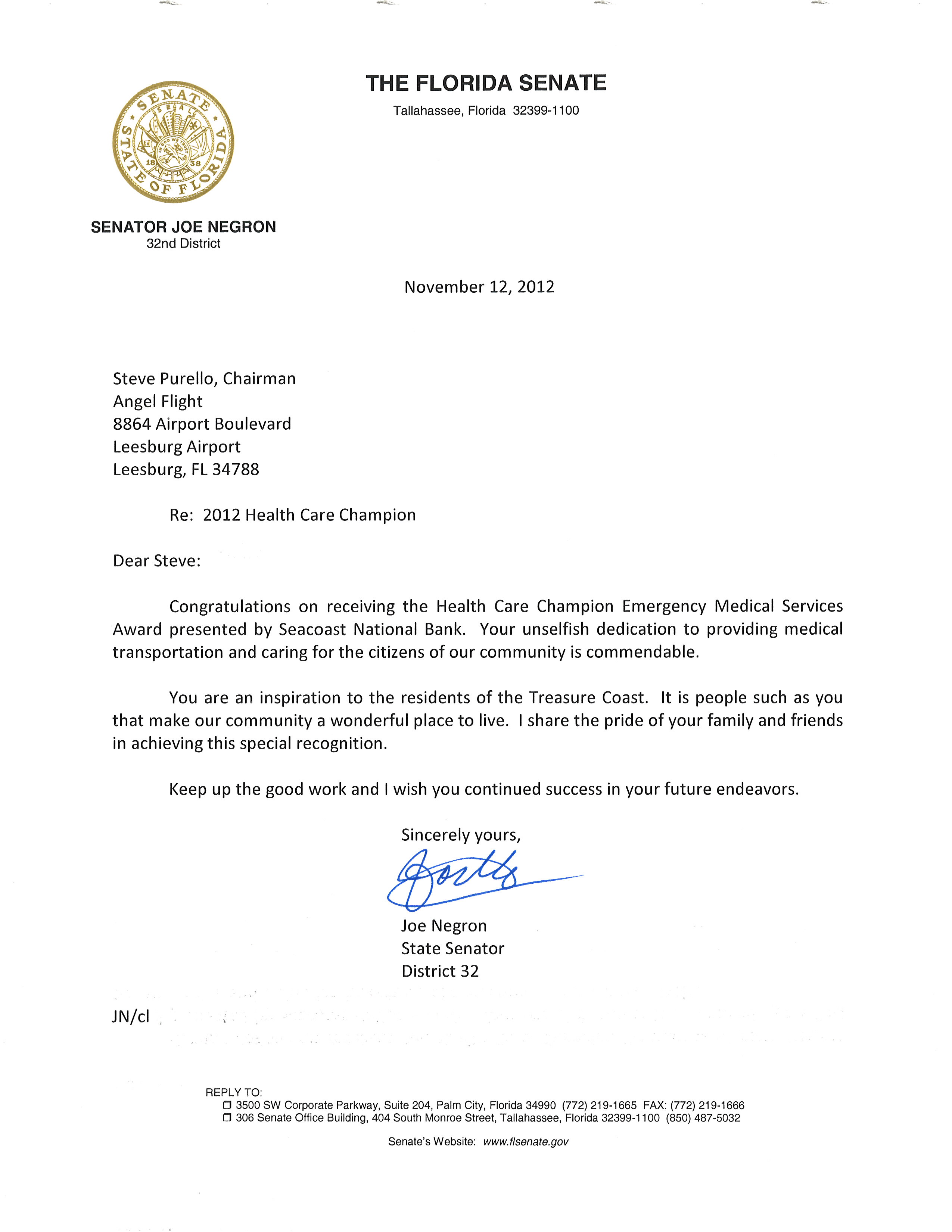 Health Champion Congratulation Letter from Sherriff Mascara.
Letter of Congratulations from the President of Miami Dade College